ABOUT
---
Litigative consults with private litigants and their counsel, companies, accountancies, and governmental agencies in North America and Europe.
From assessment through discovery and enforcement, Litigative provides innovative strategies to collect and construct evidence in multiple industries.
Specific to media-related disputes, Litigative leverages proprietary databases of content licensing agreements and financials to provide strategic advisory services and litigation support to litigants, investors, rights holders, licensors, and distributors.

Litigative uses an expert network approach to develop case-specific strategies with leading legal experts, specialty industry advisors, and data scientists when conducting investigations and providing litigation support.
---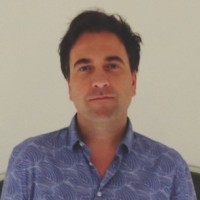 James Huddleston
Managing Director
---
James Huddleston, LL.M., combines fifteen years of expertise in motion picture finance, data analysis, and international private equity with diverse legal experience and education in North America and the United Kingdom to conduct and advance extensive fraud investigations. Additionally, James provides litigation consulting services and expert witness testimony in disputes involving filmed entertainment, copyrights, and complex financial transactions involving private and registered shares.
---
---
HOW CAN LITIGATIVE HELP ?
---
Film Entertainment: Approach and Differentiation
1 Litigative's approach is rooted in firsthand media and financial experience that helps clients unravel and simplify the complexities of media intellectual property disputes. From case assessment through trial, we help counsel formulate novel approaches.
---
2 Proprietary databases of media intelligence produce and verify robust financial evidence for clients and counsel. Millions of datasets of content licensing financials reduce discovery costs, prepare data-driven settlements, and determine economic damages.
---
3 Litigative succeeds for our clients by providing access to proprietary media intelligence, collecting complex evidence, conducting thorough investigations, performing data-driven forensic analyses, and supporting each stage of the arbitration or litigation process.
Litigation Support
Litigative consults on legal actions that have resulted in damages exceeding $250 million. These matters involve offering frauds, financial misrepresentations, auditor negligence, and breaches of fiduciary duties.
Expert Testimony
Delivers expert witness testimony in multi-jurisdictional litigation and arbitration by leveraging fifteen years of expertise in fraud investigations, motion picture finance, data analysis, and international private equity.
IP Valuations
Litigative performs intellectual property valuations, lost profit reports, damage analysis, revenue recreations, and rights acquisition research in disputes involving filmed entertainment.
Media Intelligence
Constructs and substantiates evidence by leveraging several proprietary databases that include millions of past, present, and future data points of media licensing financials, contracts, and transactions.